Bamboo tree is a significant symbol in both Vietnamese culture and daily life. It exists almost everywhere in Vietnam, though mainly in rural areas. The solid, straight and high bamboo trees represent the resilience, indomitability, and bravery of the Vietnamese people. Also, as the bamboo trees often grow in clusters with a strong vitality, it represents the solidarity of Vietnamese people as well as their diligence and loyalty to their homeland.
Bamboo tree clusters are also popularly known as the emblem of Vietnam's rural areas, together with banyan trees, rice paddy field or village pond. These symbols always recall a peaceful, rustic village in the mind of Vietnamese wherever they are.
( Trailer The BamBoo Talk)
And as would like to this beautiful uphold a tradition. In May 2018, We would like to introduce a "cannot be missed" cultural and artistic performance: THE BAMBOO TALK. THE BAMBOO TALK is a journey imagined by the artists and dedicated to the audiences.
Join us, you will enjoy the whole evening with the creative performance made of BAMBOO - the inspiration for all the high-end shows.
* Several photos of cultural and artistic performance: THE BAMBOO TALK
INFORMATION DETAILS ABOUT EVENT THE BAMBOO TALK.
Time: In June: 07:00 P.M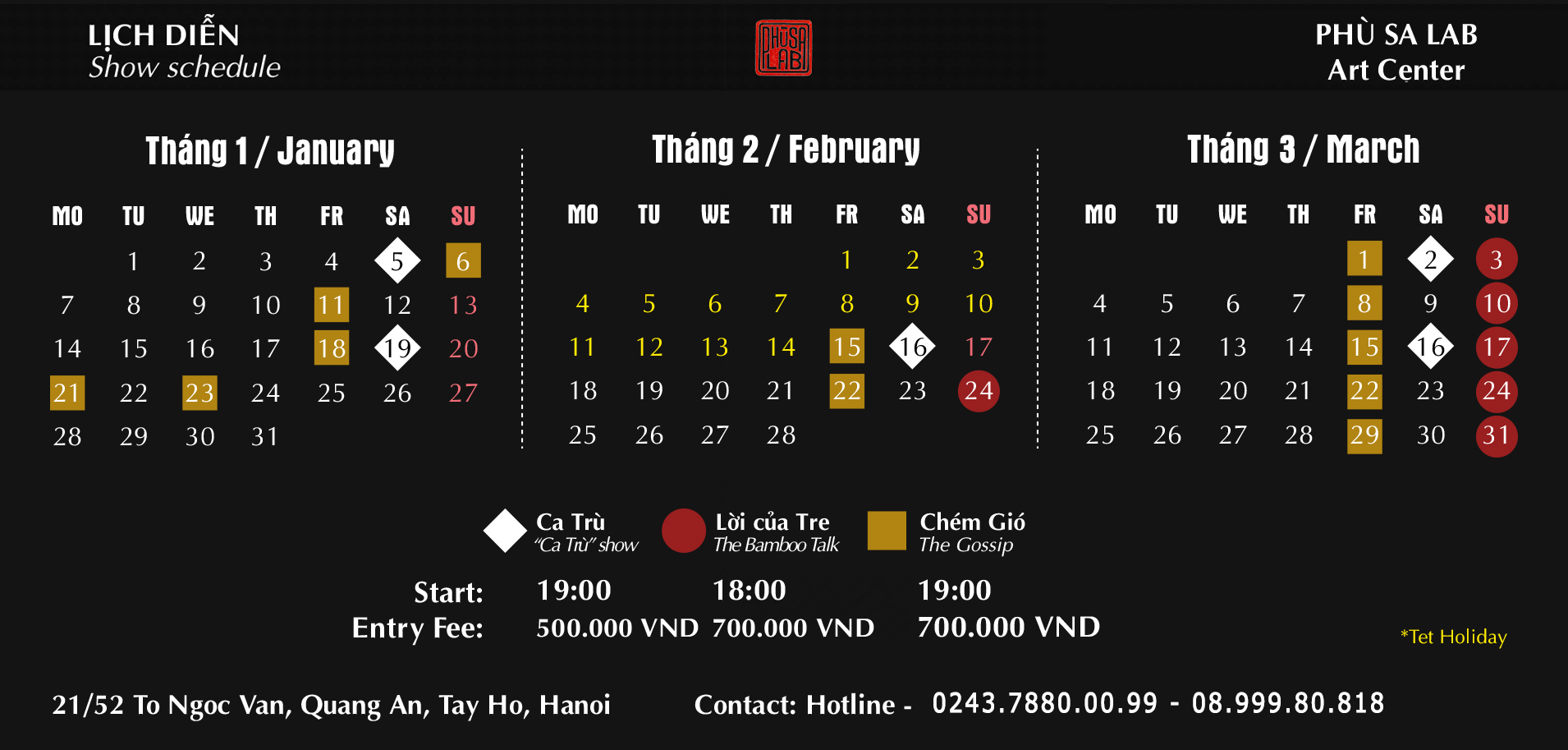 Scheduled THE BAMBOO TALK

2.Address
21/52 To Ngoc Van Road, Quang An Ward, Tay Ho District, Hanoi
3. Coupon
700,000VND/person (included 1 complimentary drink and 1 meal before the show starts)
4. Hotline Booking
0243.788.00.99 - 08.999.80.818
Note:
+ Please book 24hours in advance before show time.
+ The performance is not for children under 8 years old
The number of seats is limited. Let's book now!!!